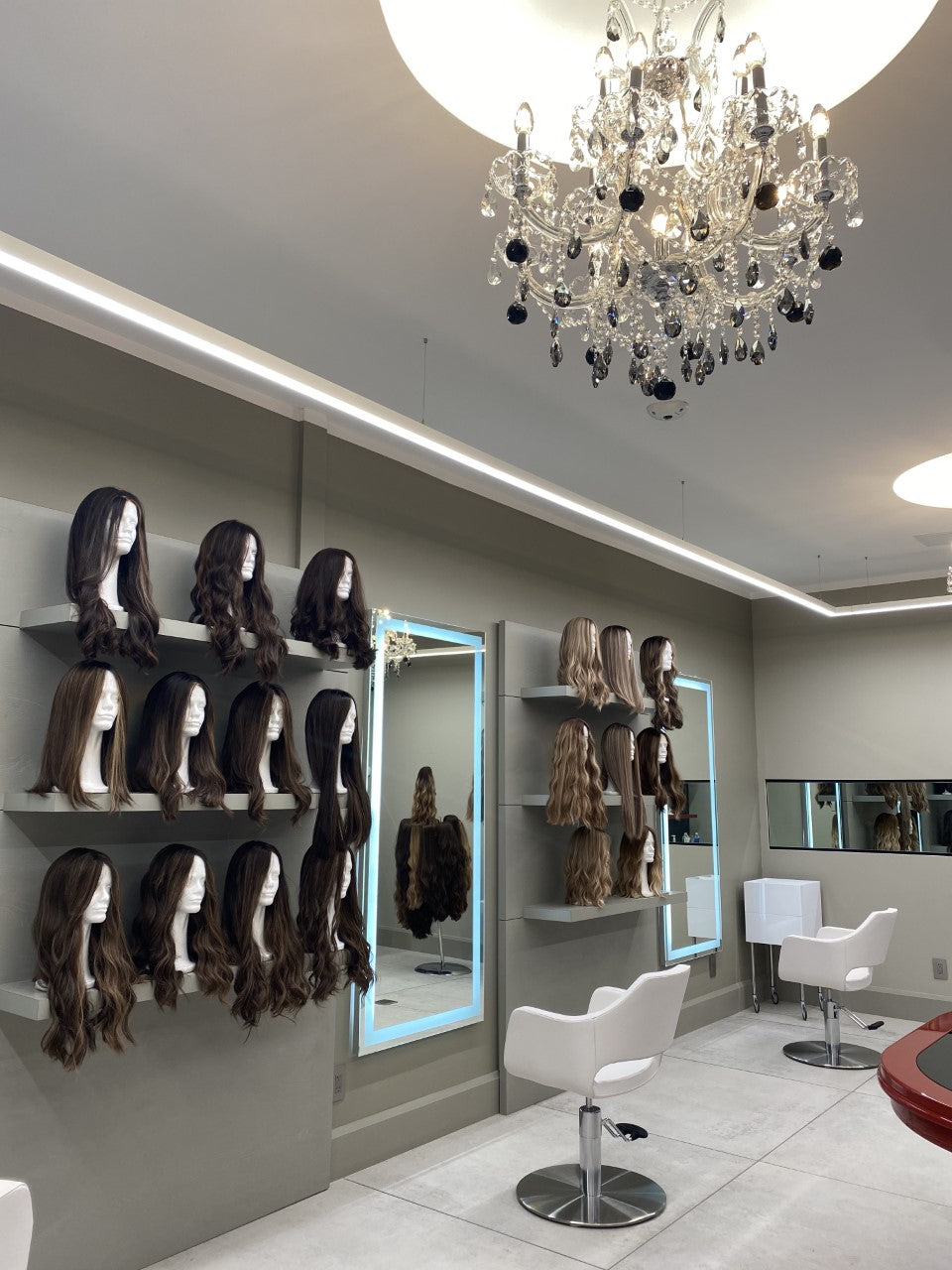 BOOK A CONSULTATION
At Irenes NYC, we understand that shopping for a new wig can be overwhelming, especially if this is your first time buying or are unsure what style will work best for you

We also understand that you might want to browse our entire collection before committing to a piece, or that you might want to get all your questions answered before working with us one-on-one.
That's why we offer no-pressure consultations, at no cost to you.

Make an appointment today—or just stop by—to see what we can do for you!
Book a Consultation
Showroom Consultation

When you come to our showroom, you can meet one-on-one with an Irenes consultant who can show you tons of different colors, lengths, and styles. You'll have access to our entire collection and have all your questions answered. If you're new to wigs, one of our consultants can teach you how to put one on and guide you through your wig journey. We're here for you!

Get Directions

Virtual Consultation

With our new Virtual Consultation, you can shop with us on your time! Available through Facetime, Whatsapp, or Instagram video, you can speak one on one with a consultant and see colors and styles in real time!
Have all of your questions answered without having to leave your home.

Discover Our Collections